Why paradigms and development matter. Lessons from the DDO trenches
13 July 2020 @ 17:00

-

19:00
Decurion's 20 years of experience as a Deliberately Developmental Organization (DDO) and what it learned from it.
WHY TO PARTICIPATE
Opening our eyes to systemic impact.
People Revolution is a movement with the purpose of nurturing awareness, passion e responsibility for an interdependent evolution of individuals, organisations, society and environment.
Our events are meant to be:
Opportunities to learn about new perspectives – thanks to the contribution of international thought-leaders and practitioners
Safe spaces that inspire collective actions for a concrete change – through the possibility of interacting, posing questions, reasoning and going deeper on the presented topics both with speakers and among participants.
For a world in which business and humanity become one.
WHY PARADIGMS AND DEVELOPMENT MATTER. LESSONS FROM THE DDO TRENCHES.
Founded in 1946 and headquartered in Los Angeles, California, Decurion Corporation is a privately-held corporation employing 1500 members through 4 business subsidiaries involved in running movie theaters, developing real estate and in the assisted living business.
It is well known for its unique purpose of "providing places for people to flourish". By flourishing, Decurion means doing good business by intentionally empowering individuals to become fully themselves and blossoming in the process of living into one's unique contribution.
Its peculiar principles and practices have been described in Robert Kegan's "Everyone's culture" book under the name of Deliberately Developmental Organizations (DDOs).
WHAT ARE DDOs?
DDOs are firms whose primary belief is that their success will come by deeply aligning their actions with people's strongest motive: growth.
Instead of thinking about people development as a collateral activity happening outside the flow of daily work, all DDOs structural constructs, principles, practices and relationships are constantly aimed at promoting individual development and learning throughout the organization.
THE VALUE OF PEOPLE DEVELOPMENT IN DECURION 
The direct experience of building and running Decurion as a DDO proved how:
Organizations can be places to flourish
There is no need for a tradeoff between business and people
Work can be meaningful
People and organisations naturally develop
For all of its potential value and mounting interest, the transformation towards becoming a deliberatively developmental organization comes with still largely unexplored questions, risks and drawbacks worth investigating through this session.
HOW NOT TO LOSE SIGHT OF THE CONTEXT
That's why, in addition to sharing Decurions' unique trajectory and approach, Bryan will openly discuss a number of hard-to-catch and still fundamental dark sides hidden in how organisations are looking at human development and new operating systems.
Through its journey in applying DDO principles both to transform and operate its own company, he will highlight:
The difference between using people and working to set people free
DDOs (and Teal, Agile, Conscious Capitalism, human centered design, mindfulness, etc) can and do operate at different, often tacit, paradigms
How the role of people development comes exactly from the unspoken paradigm each organization operates on
Good intentions are often undermined by not knowing about such paradigms and how they affect us.
WHAT TO DO ABOUT IT
Starting from an honest description of how, at Decurion, this lack of discernment undermined purpose and compromised results, the session will offer guidance about how other organisations could learn and build from it.
WHO IS BRYAN
Bryan is the Chief Purpose Officer of The Decurion Corporation, a 70 year old company recognized as a Deliberately Developmental Organization (DDO).
Bryan has also served as Decurion's CIO and COO. He has studied human development and consciousness through many lineages and traditions.
He is the founder of the Deliberately Developmental Practitioner (DDP) Network, a global network of developmental change agents. Bryan holds a 2nd degree black belt in Aikido.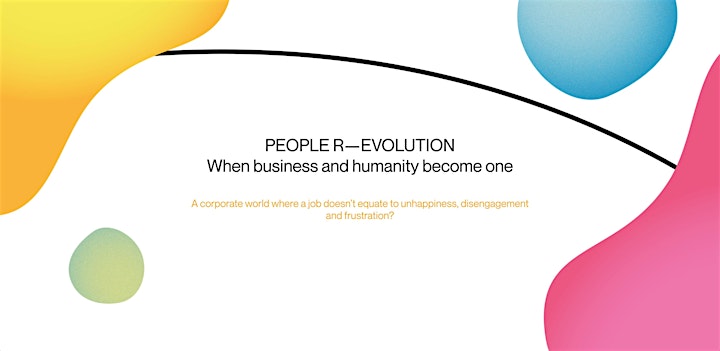 WHERE AND HOW
This digital event will be hosted in ZOOM. You can attend to it from your PC or mobile device.
It will participative and will include:
A conceptual introduction through which our experts will bring us into the topic through principles, frameworks, stories and real life experiences
An interactive section in which participants will be invited to go deeper and question, reflect, discuss about how to apply what they heard to their specific context and needs.
WHO IS THIS FOR
A revolution cannot start in a vacuum. A bridge among languages, backgrounds and needs, is required for the first spark to be generated.
People R-Evolution sessions are meant for those with organizational evolution and a more sustainable impact of business in society at their heart. It is a chance for executives, entrepreneurs, leaders and practitioners to explore new ideas and practices that can be immediately experimented towards a more humane, connected, regenerative future.
This digital event is suitable for:
Senior executives wishing to be inspired and to find answers to the overhaul organisations are going through at the moment
Managers in search for a path of growth in the value and recognition within their company
Professionals, members, practitioners looking for meaning through fresh, experimental practices and real life stories that could open alternative ways of working
Change or troublemakers willing to plug into a global network and to breath the emerging world views so vital for action
HOW TO PARTICIPATE
This event has free access through registration from this page