Talking about a 5th revolution. Uniting leaders to craft the organisations of the future.
6 July 2020 @ 17:00

-

19:00
Uniting responsible leaders to craft the organisations of the future.
WHY TO PARTICIPATE
Opening our eyes to systemic impact.
People Revolution is a movement with the purpose of nurturing awareness, passion e responsibility for an interdependent evolution of individuals, organisations, society and environment.
Our events are meant to be:
Opportunities to learn about new perspectives – thanks to the contribution of international thought-leaders and practitioners
Safe spaces that inspire collective actions for a concrete change – through the possibility of interacting, posing questions, reasoning and going deeper on the presented topics both with speakers and among participants.
For a world in which business and humanity become one.
TALKING ABOUT A (FIFTH) REVOLUTION
The 4th industrial revolution has been producing outcomes nobody really wanted: anger, loneliness, burnout , inequality, ecological collapse and billions wasted in employee disengagement.
Still there is hope as the winds of change are now blowing forcefully, bringing us all together and offering the opportunity to pause and reflect.
Could we imagine a new normal where we all make a difference to people and planet through our daily work? Could we liberate our organisations to bring forth a more sustainable future? And indeed, can we unite to spark a fifth revolution of virtuous, passionate and unselfish leadership to make it happen?
WHAT IS THIS SESSION ABOUT?
The purpose of this session is to invite us to embark on a journey of personal and organisational transformation about:
The why: values shifting from money to meaning
The what: individuals, teams and firms heading towards individuation, dialogue and humanocracy
The how: with a focus on leadership from purpose to wider impact
It will be the opportunity to explore and discuss regarding:
Business strategy based on continuous learning
How to develop human-centric learning organisations
How to develop responsible and agile leadership
Agile transformation at scale
Building back better post Covid-19
We'll reflect on the journey through experiences and reflections inspired by what ING and other companies have learned in their own research and practice.
A FIFTH REVOLUTION IS COMING
Let us spark a Fifth Revolution to reverberate from heart to heart across the planet, to reconnect humanity and recover better, recover stronger, recover together!
WHO IS OTTI?
Otti is the Chief Operating Officer and Chief Transformation Officer C&G at ING.
Disruptive thinker, amateur poet, unacknowledged internet entrepreneur , Otti is a passionate global C-level transformation leader with over 20 years of experience in implementing strategic business change in multi-cultural, complex organisations and in building global high performing teams to deliver sustainable shareholder value and happiness@work.
His motto is "Igniting the Human Spark to Build Better Businesses & Sustainable Futures".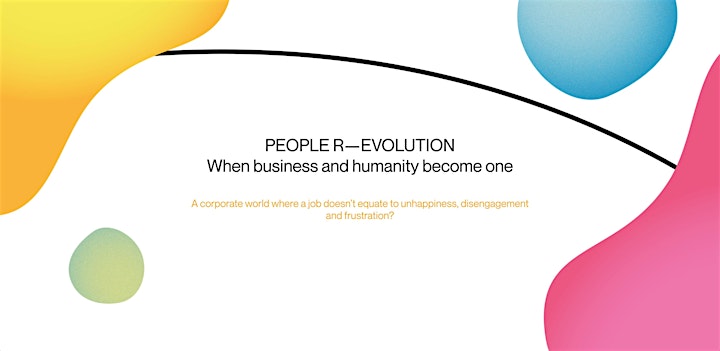 WHERE AND HOW
This digital event will be hosted in ZOOM. You can attend to it from your PC or mobile device.
It will participative and will include:
A conceptual introduction through which our experts will bring us into the topic through principles, frameworks, stories and real life experiences
An interactive section in which participants will be invited to go deeper and question, reflect, discuss about how to apply what they heard to their specific context and needs.
WHO IS THIS FOR
A revolution cannot start in a vacuum. A bridge among languages, backgrounds and needs, is required for the first spark to be generated.
People R-Evolution sessions are meant for those with organizational evolution and a more sustainable impact of business in society at their heart. It is a chance for executives, entrepreneurs, leaders and practitioners to explore new ideas and practices that can be immediately experimented towards a more humane, connected, regenerative future.
This digital event is suitable for:
Senior executives wishing to be inspired and to find answers to the overhaul organisations are going through at the moment
Managers in search for a path of growth in the value and recognition within their company
Professionals, members, practitioners looking for meaning through fresh, experimental practices and real life stories that could open alternative ways of working
Change or troublemakers willing to plug into a global network and to breath the emerging world views so vital for action
HOW TO PARTICIPATE
This event has free access through registration from this page