Automattic. Trust, horizontality, openness for happier and more productive people
20 July 2020 @ 17:00

-

19:00
With more than 1200 employees from 45+ countries, Automattic is the leading example of distributed trust, autonomy, productivity and fun.
WHY TO PARTICIPATE
Opening our eyes to systemic impact.
People Revolution is a movement with the purpose of nurturing awareness, passion e responsibility for an interdependent evolution of individuals, organisations, society and environment.
Our events are meant to be:
Opportunities to learn about new perspectives – thanks to the contribution of international thought-leaders and practitioners
Safe spaces that inspire collective actions for a concrete change – through the possibility of interacting, posing questions, reasoning and going deeper on the presented topics both with speakers and among participants.
For a world in which business and humanity become one.
TRUST, HORIZONTALITY AND OPENNESS FOR HAPPIER AND MORE PRODUCTIVE PEOPLE.
Do we really need an office to feel a sense of belonging and effectively collaborate with your peers? In the era of digital transformation and ubiquitous internet connections, is a nomadic life even possible? Can we imagine a better, more personalized work-life balance for each and every employee?
WORDPRESS AND AUTOMATTIC
Who ever heard about WordPress? WordPress is probably the most famous open source blogging platform in the world empowering millions of users and business to publish content online. It is the tool enabling tens of million websites and more than twenty percent of the entire web to work.
Automattic, from his founder's name Matt Mullenweg, is a multinational web development company founded in 2005, whose value today is over $1B with more than 1200 employees.
WHAT DOES MAKE AUTOMATTIC SPECIAL?
In line with its software products, at Automattic all employees can work from every part of the work since day one. Through more than 70 teams of 2-12 peers working remotely and in harmony from 45 countries, Automattic is one of the most successful examples of fully distributed workforce.
As described in Scott Berkun's book "The year without pants: WordPress.com and the Future of Work", the company developed a unique approach to both attract and empower its employee to produce outstanding software by:
Flexibility to pick the best work-life balance as every employee is free to decide from where and when to work. There is no need to follow an 8 to 5 schedule or to be in a co-working space at a certain time fo the day, also because most team mates are in different time zones or travel across the world during the year.
Being a remote first company, Automattic is able to attract the best talents of the world often at a fraction of the salary imposed by the high costs of living so common in California .
It relies on technology to keep employees in sync. Slack, P2 (a particular WordPress theme) and Zoom for video conferences are the connecting glue to keep members on the same page and capture all the exchanges even when employees are in the office .
Remote first by design. Everything is transparent to avoid shutting employees not in the office out from the company's professional and social life . All the conversations, documents, meetings and leadership training are openly shared for everybody to see (and read).
Automattic helps employees to equip their homes for remote work, to pay the rent of a work space or drinks in a coffee house.
There is an open-vacation policy under which employees can take time off when and for how long they want
More than spending huge amounts of money on the central office, Automattic organises a week long company-wide retreat in a cool place once a year, to empower peers to meet, connect, bond, spend time together.
Each team also has the possibility to schedule other 2-3 meetings a year, with a budget of $250 per person per day, excluding airfare.
IS THIS REALLY WORKING AT THE HUMAN AND TEAM LEVEL?
In this digital event, Raúl Antón Cuadrado, we'll help us to dive deep both into the practices and the thinking behind Automattic peculiar approach to work.
We'll do that trying to address questions such as:
What is the economical value of a fully distributed workforce?
Are employees not taking advantage of the huge level of freedom and trust Automattic pose in them?
Is technology enough to nurture that sense of connection, belonging, togetherness so crucial both for mental health and professional productivity?
How do leadership and management look like in a "place" in which relationships are mainly "virtual"?
How difficult is for somebody not used to a fully remote workplace to fit and thrive within this culture?
What is required to candidates for joining Automattic? How does recruiting changes in such an environment?
What specific rituals and techniques are effective in balancing the need for autonomy with the desire to feel part of a team even without physical touchpoints and water-cooler conversations?
How has all of this played out during the COVID crises?
What are the myths but also the easily ignored dark sides of remote first collaboration?
WHO IS RAUL
Raúl is HE Team Lead at Automattic (WordPress.com)
He loves the new workplace that is being defined and he can contribute to from Automattic.
He believes remote leadership and distributed communication / learning are the tools to boost productivity, in order to have time to live our dreams. He trusts remote cooperation will change the world.
Native Spanish, Raúl is fully proficient both in English & French. He has a Phd in Education & Communication on the Internet, BSc Computer Science, BSc Anthropology.
He blogs about remote leadership and learning, relishes lecturing and giving talks and contributes to the creation of the future workplace.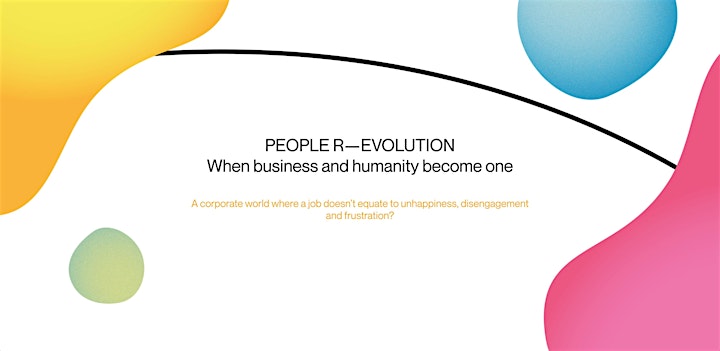 WHERE AND HOW
This digital event will be hosted in ZOOM. You can attend to it from your PC or mobile device.
It will participative and will include:
A conceptual introduction through which our experts will bring us into the topic through principles, frameworks, stories and real life experiences
An interactive section in which participants will be invited to go deeper and question, reflect, discuss about how to apply what they heard to their specific context and needs.
WHO IS THIS FOR
A revolution cannot start in a vacuum. A bridge among languages, backgrounds and needs, is required for the first spark to be generated.
People R-Evolution sessions are meant for those with organizational evolution and a more sustainable impact of business in society at their heart. It is a chance for executives, entrepreneurs, leaders and practitioners to explore new ideas and practices that can be immediately experimented towards a more humane, connected, regenerative future.
This digital event is suitable for:
Senior executives wishing to be inspired and to find answers to the overhaul organisations are going through at the moment
Managers in search for a path of growth in the value and recognition within their company
Professionals, members, practitioners looking for meaning through fresh, experimental practices and real life stories that could open alternative ways of working
Change or troublemakers willing to plug into a global network and to breath the emerging world views so vital for action
HOW TO PARTICIPATE
This event has free access through registration from this page